You don't choose what makes your dick hard, what makes your dick hard chooses you.
Podcast: Play in new window | Download
Iron Man: We're murdering a fuck ton of civilians, we need regulation.
Captain America: Get your government hands off my superhuman enhancements!
Iron Man: Bruh. The government is what enhanced you in the first place.
Cap: I love you, Bucky! Never let go!
Despite not being like the comic hardly at all, Civil War was wildly entertaining. Action scenes were amazing, Bucky was angstier than a sixteen year old goth, and this movie will totally revive the Spider-Man franchise.
Grievances:
Baron Zemo wasn't really Baron Zemo, he was just some butthurt Sokovian
No concrete arguments were given for opposing registration
No Stamford Incident (and therefore no Penance, the best comic book character ever)
Needed more death
Good on them for making Redwing a robot; Falcon's psychic link to birds is ridiculous.
Podcast: Play in new window | Download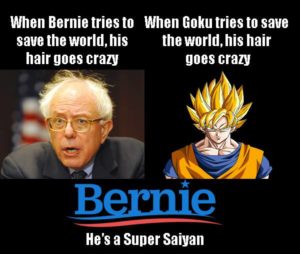 Sara has a really cool theory about Taxxons she wasn't allowed to talk about.
Podcast: Play in new window | Download