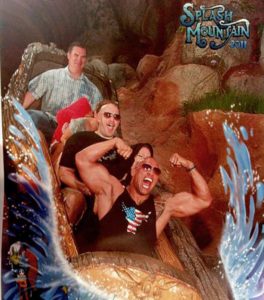 Our dear friend Johnny kept us on track with a number of topics which was helpful because Mowgli and Sara were pretty trashed.
In a fight between Vin Diesel and The Rock, Mowgli and Sara agree that The Rock's size would be no match for Vin Diesel's MMA and Muay Thai training. Johnny thinks that's crazy.
(Vin Diesel would destroy The Rock)
He also thinks it's crazy that Sara hates Jack Nicholson.
The conversation is rounded out nicely with a short discussion about racism thanks to our trusty racial injustice calendar.
Podcast: Play in new window | Download